BRAND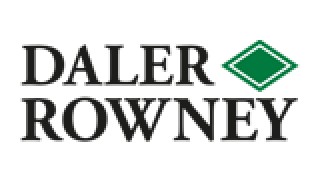 FAMILY
Fine art paper
Smooth Paper
Daler-Rowney Smooth Paper pads feature ideal papers for drawing and sketching. Available in a range of weights, each paper is suitable for all dry techniques and pen and ink work, with the heavyweight papers also supporting light watercolour work.
Heavyweight pads contains 25 sheets of 220gsm, acid-free, off-white cartridge paper. It is gummed to enable clean removal of pages with minimum tearing and a clean, sharp edge and is backed by a sturdy 2mm grey board so there's no need for an additional drawing board. It is also available in 60 sheet jumbo pad.
Daler-Rowney's Smooth Cartridge Pad contains 30 sheets of 130gsm paper and is acid free to prevent discolouration and deterioration, and offers excellent versatility, making it ideal for pencil, pen and ink and technical pens. Daler-Rowney 96gsm Smooth Drawing paper is ideal for light sketches with pencil, pen and ink and technical pencil. Each pad contains 50 sheets glued and taped on the short edge.
- Completely smooth and acid free paper.
- From 96gsm to 220gsm.
- Suitable for all dry techniques.
- Heavyweight also suitable for light watercolour work.