BRAND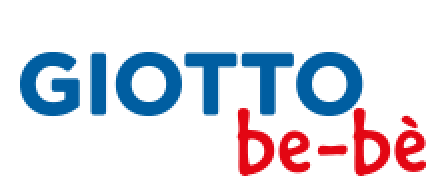 FAMILY
Felt-tip pens
Giotto be-bè Large felt-tips: safe colours for super-creative youngsters.
No limits in painting: with Giotto felt-tip pens creativity is 100% safe! Ideal for the first approach to colour for under 3 years of age, they will continue to write for several days, even if the cap is left off by our young artists! Easier to hold, unbreakable, with non-toxic, dermatologically tested inks, easy to wash off hands and fabrics. The pens contain no removable parts. Outstanding protection thanks to the choke-proof ventilated safety cap and super-strong non-retractable tips. Perfect for adventurous little artists! Furthermore, discover the handy Pot: super- resistant, reusable, to carry always with you to foster creativity in your kids!
Format: Case of 6 and 12 pieces; pot of 12 pieces.
Available in: 12 colours